Under the Da Vinci Dome: Organizers and Students of SIBUR Circularity School for Plastic Recycling and Sustainable Design Talk About Their Experience
SIBUR Circularity School for plastic recycling and sustainable design has taken place in Shukov Lab in partnership with zerowaste.lab and Russian petrochemicals company Sibur. We spoke with its organizers and students who shared with us the details of the intensive two-week training, the most exciting and inspiring things they have learnt in the process, as well as results and prospects.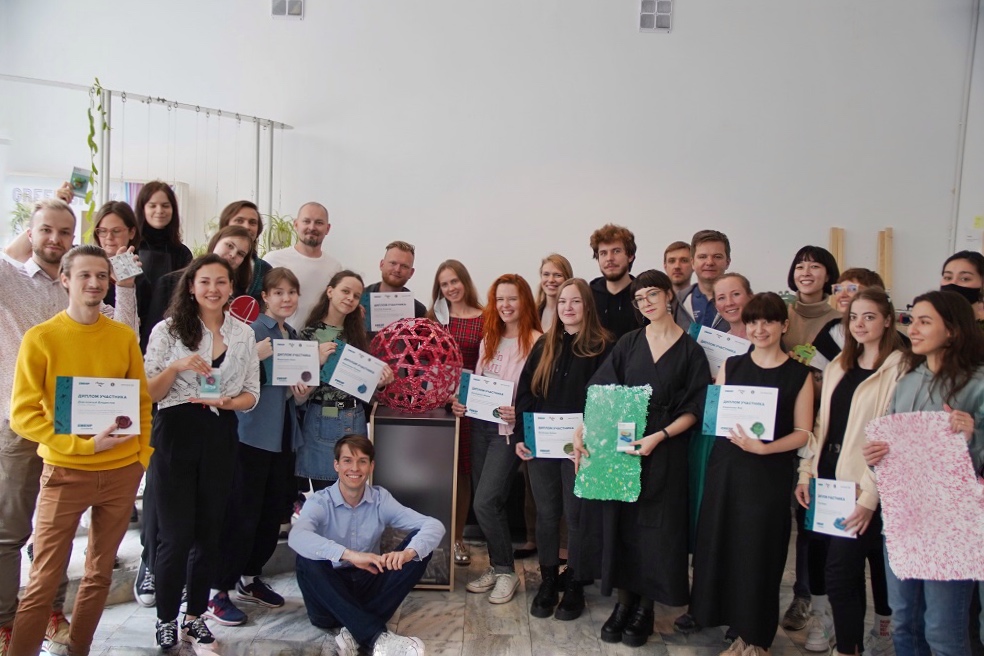 Participants learnt how to design objects for the urban environment based on principles of sustainability and went through all the stages of plastic recycling: sorting, shredding, melting and pressing of plastic sheets, design of injecting moulds, and casting of melted polymers using thermoplastic machines. They also visited Sibur Polylab which recycled plastic formulas are created and recycled polymer objects are rested.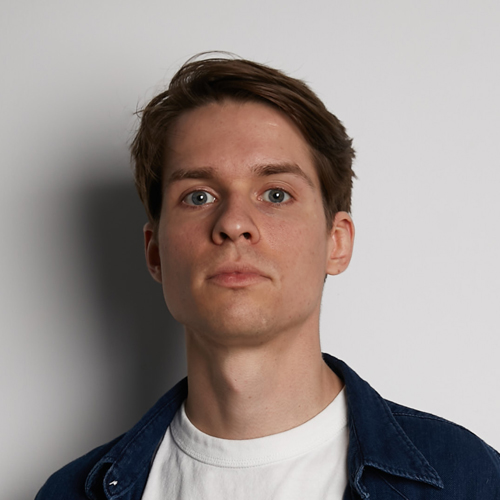 Anton Artemchuk, head of Shukhov Lab, co-organizer of SIBUR Circularity School
We received 248 applications, out of which we selected 30 successful candidates. All of them have diverse backgrounds: designers, entrepreneurs specializing in recycling of plastic, college and university professors, and students. The participants had two tasks. First, create an art object using collected cosmetics bottles and plastic caps from Azimut hotels. They came up with a collective work, and installation titled Da Vinci Dome. The second task was designing small household objects out of recycled plastic collected by activists from the Green HSE environmental project. We cast a limited edition of furniture handles, soap dishes and multi-functional key fobs. They might even be available for retail sale.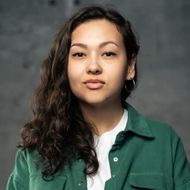 Maria Stepanova, co-organizer of SIBUR Circularity School, designer in zerowaste.lab
I know Anton Artemchuk through zerowaste.lab where I work. We had an idea to organize an educational event dedicated to sustainable design to raise awareness of the subject. We shared tasks; he was in charge of organizing the technical part, I curated promotion and lectures and also taught.
I would say the participants were most inspired by the possibility to work with materials. This is something our current educational system lacks. That is why a lot of projects don't go beyond speculative design. We gave the students an opportunity to put their ideas into practice, which is extremely motivating.
It was hard to select 30 students out of almost two and a half hundred applications, as all candidates are very talented. I'm glad we managed to put together cross-disciplinary teams. For instance, in one team there was a high school student, photographer, engineer and designer. Such a mix of specializations and skills brings great results.
Polina Kirsanova, design student, SIBUR Circularity participant
The most exciting part for me was practice, especially the first day. We had a tour of Sibur PolyLab where we learnt about the qualities of recycled plastic and saw how bottles made of recycled plastic are tested. I was thrilled!
By the end of the first week of practice, we teamed up with Sergey Komardenkov to create what we called The Odd Form. It's a multifunctional object that can be used as a clip for toothpaste tubes or plastic bags, a key fob or a coil for cables and ropes. We propose to survey the subscribers of Azimut hotels social media to ask them how they would like the form to be used. This is how we would raise awareness about recycled plastic and educate people about its possibilities.
Andrey Chumakov, photographer, SIBUR Circularity participant, co-author of the art object
The application I submitted to the school described a project I'm working on — a sculpture for the Dima Rogachev children's cancer center, for which I use recycled plastic caps collected by caring people and trays from donor systems collected by workers of the donor department. I felt that I needed more skills in plastic recycling and more technical knowledge as to how to cast the sculpture. So I decided to join the school.
Sibur Circularity is a well-balanced high-quality project. By uniting technical experts, artists and designers, it allowed everyone to get what they lacked in terms of skills or knowledge. Why is plastic recycling so poorly developed? Because there's no communication. As a result, we see plenty of strange objects that can be hardly applied in practice. When professionals and experts from different areas meet they engage in dialogue out of which interesting working ideas come.